JOS Version 1.0
JOS Desktop is a Point Of Sale software package specifically
designed for jewellery industry.
JOS is a Microsoft Windows-based point of sale solution which
requires little training or support, and provides features which are
currently unavailable in competitive products. With the latest client
-server technology, it allows many users work simultaneously in their
office.<![if !vml]>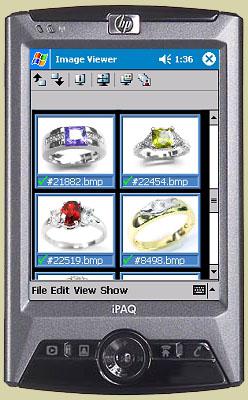 <![endif]>
< know more from JOS overview ? >
¡@
Using JOS products requires knowledge of simple cash register
systems, yet is much more powerful than conventional units.
JOS functions exactly like a regular cash register, but also
enables users to collect and detail sales information at purchase
by using commonly available scanners, Touchscreens or through
manual data entry. Created for use as a simple, integration-ready
package, JOS can print the barcode label and marketing catalog
for your customers in a variety of option.
¡@
JOS Mobile functions as a mobile Point of Sale server
which allows our clients to ¡§check out¡¨ and download their shop
data to a laptop computer for doing business in jewellery trade
show holding in any locations of the worldwide just as working
at their office. Their shop data can then ¡§check in¡¨ and
synchronize back to the server at the office after the show.
¡@
¡@
¡@

PocketJOS ver. 1.0
¡@
Pocket JOS even extends the capability further by using latest wireless and mobile technology.
It is a self-contained handheld POS system for jewelry that allows our clients to carry in their pocket.
With the Pocket JOS and the mobile scanner, our clients can input sales information very rapidly in just a
few clicks. Together with the pocket printer, invoice can be printed immediately for your clients reference.
¡@
¡@
¡@
¡@
¡@
¡@
¡@
¡@
¡@
¡@
¡@
¡@
¡@
¡@
¡@
¡@
¡@
¡@
¡@
¡@
¡@
¡@
¡@
¡@
<![if !vml]>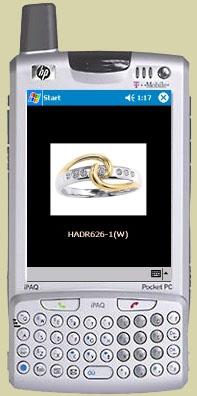 <![endif]><![if !vml]>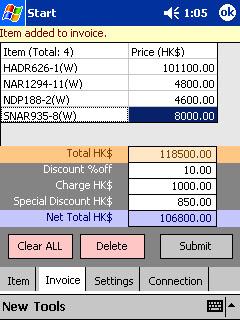 <![endif]>Medex MobiRad Mobot MosqiShield Visual CG MobiFax Finger-print Cabinet
¡@